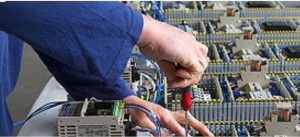 Our pre and after-sales service is a key link in minipack Quickshrink's sales network. This is the corporate department that enables us to preserve our trust relationship, agreements made with our customers and that gives them a good overall impression of our company and our brand.
This is why minipack Quickshrink provides a pre and after-sales unit that offers the following services:
Installation of all minipack Quickshrink machines in New Zealand.
Contract for routine and unscheduled maintenance.
Repair carried out by specialist technicians at our minipack Quickshrink main office in Auckland.
Technical support at the client's premises.
Before the commissioning and packaging test at our showroom in Auckland, which hosts all minipack Quickshrink machines.
Expert authorised technicians at your service every day to meet your needs.